Pastor David Bergelin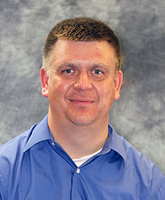 Pastor Bergelin was born in Springfield, Illinois on April 10, 1976 to Reverend Darrel and Deede Bergelin, the second of ten children (five girls and five boys). He became a child of God through Holy Baptism on April 20, 1976 at Trinity Lutheran Church, Springfield, Illinois. He was confirmed in the faith on May 6, 1990 a Trinity Lutheran Church, Howards Grove, Wisconsin. Pastor received his elementary education from St. Paul's Lutheran School in Sheboygan and graduated from Sheboygan Lutheran High School in 1994. He attended Concordia University – Wisconsin, graduating in 1998 with a Bachelors degree in History, minor in Education.
Following graduation from Concordia, Wisconsin, Pastor Bergelin taught theology at Milwaukee Lutheran High School. He enrolled at Concordia Seminary, St. Louis, Missouri in the fall of 2000. His vicarage year was served at Zion Lutheran Church in Fallbrook, California.
Pastor Bergelin graduated from Concordia Seminary – St. Louis, with a Master of Divinity degree on May 20, 2005. On September 11, Pastor Bergelin was ordained into the office of Holy Ministry at his home church by his father, Rev. Darrel Bergelin. He served as pastor at St. Paul Lutheran Church in Lexington, Illinois from 2005-2017.
Pastor Bergelin was installed as the pastor for Mt. Calvary Evangelical Lutheran Church on November 26, 2017 at at 4pm service attended by many serving and retired Pastors from the area. His father delivered the message and his brother served as the Officiant of the service.
Molly Marcis
Director of Christian Education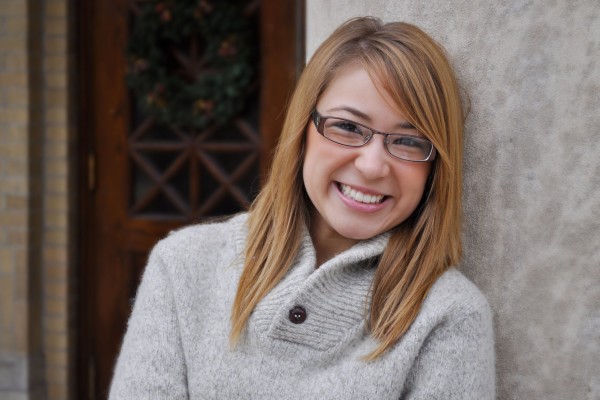 Molly Marcis serves as the Director of Christian Education. Installed in May of 2014, Molly is building key components of educational programs for members at all levels, with special attention to middle school and high school youth.