Mount Calvary Lutheran Church
News and Notes
Feb. 21, 2020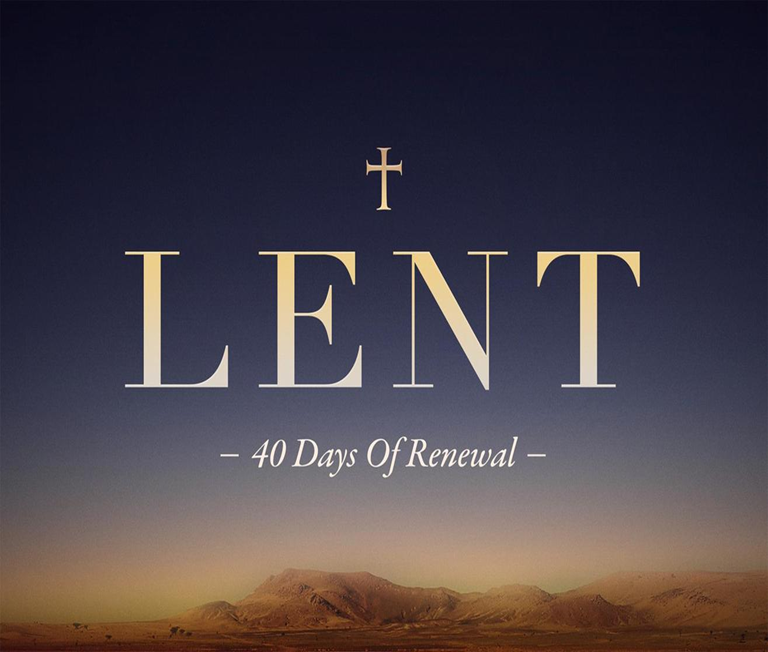 WORSHIP SERVICES
Sunday 9:00 am – Monday 6:30 pm
Midweek Lenten Services – Wednesday 11:30 am and 7:00 pm
Live Stream: Sunday 9:00 am & Wednesday 7:00 pm – Facebook Live
(or watch the recorded message at a later time)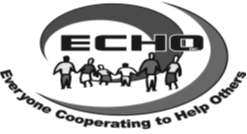 "SOUP-er BOWL"—"THANK YOU" to all who donated to our "Soup-er Bowl" ECHO drive. Even during these difficult times, Mt. Calvary continues to reach out to those that are less fortunate. Our donations to ECHO are always greatly appreciated! Thank you!! Eva Jean Rethwisch, ECHO Rep.
A BIG THANK YOU!—To the "Junior-Senior's Group" who prepared and delivered Valentine Goody Bags & Cards last weekend to all the "Super Seniors". It is such joy to be remembered and celebrated during this very difficult time. You are truly a blessing!
                                                          Thank you from all the "Super Seniors"!!!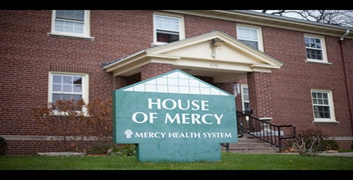 GIVING BACK THIS LENTEN SEASON—In line with the mission and vision of giving back to and being good neighbors within our community, Mount Calvary will be donating 50% of our Lenten offerings to support the ministry and care being done at the "House of Mercy". This organization helps women and children in times of need and equips them to get back on their feet and out on their own. What a great opportunity we have, to reach out and share the love of God with those in our own backyard! God has so richly provided for us, and we are blessed to get to share that with others. Thank you for your continued support of all the ministries and missions here at Mt. Calvary!
                                                                                -Mt. Calvary Board of Elders           

                   INTERIOR CHURCH CUSTODIAN OPPORTUNITY AVAILABLE—Mt. Calvary is looking to hire a new Interior Custodian.  This is a paid part-time position with an average of 50 hours per month.  The Interior Custodian is responsible for a variety of cleaning and set-up tasks and will report directly to the Head Trustee with general oversight from the Church Council.  If you are interested or know of anyone that is, please contact Mike Geske, Head Trustee at 608-931-2864.
LOOKING AHEAD—MARK YOUR CALENDARS!
Elder's Meeting Tuesday, March 9th at 5:30 pm
Church Council Meeting Tuesday, March 9th at 7:00 pm
Daylight Savings Time Begins Sunday, March 14th at 2:00 am
Spring Break March 22nd – March 28th
Maundy Thursday Thursday, April 1st – 11:30 am & 7:00 pm
Good Friday Friday, April 2nd – 11:30 am & 7:00 pm
Easter Sunrise Services Sunday, April 4th – 6:30 am & 9:00 am
Easter Sunday Breakfast Sunday, April 4th – 7:30 am

ATTENTION THRIVENT MEMBERS: March 31st Deadline!
2020 Thrivent Choice Dollars DEADLINE!— All remaining 2020 Thrivent Choice Dollars are now available to be directed. You have until March 31, 2021 to direct any unused Choice Dollars to the charity of your choice.
Please complete your direction in one of 3 ways;
On-line @ www.thrivent.com/choice
By phone @ 1-800-847-4836
Or
By calling your Thrivent Financial Representative.
Let's not leave these charitable dollars behind. Live Generously!
Thrivent Action Teams—We have many youth, family, & milestone ministries and/or outreach events that could use your "Thrivent Action Team Dollars – $250".  These donated funds from Thrivent would help tremendously!  Every single Thrivent member is eligible for "Two" Action Teams per year.  To apply for these funds or if you have any questions, please contact Molly or Pastor.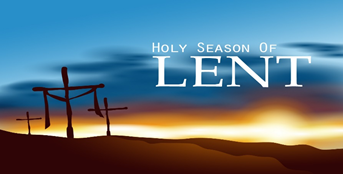 "PLACES OF THE PASSION"—In this worship series, we will follow in the footsteps of Jesus, contemplating what happened at each place our Savior stood along the path of his Passion for our sake. Written by theology professor Reed Lessing, each service explores the meaning, history and spiritual inspiration associated with the location highlighted. We will learn things we may not have known before as we grow to understand more deeply the hard road our Lord took, so that the way to heaven might be open to us.
Lenten Service Times are 11:30 am and 7:00 pm.
"PLACES OF THE PASSION WORSHIP SERIES"
2/17 Ash Wednesday "The City of Jerusalem" (Matthew 20:18)
2/24 Lent Week 1 "Bethany" (Matthew 26:6-7)
3/03 Lent Week 2 "The Mount of Olives" (Matthew 26:30)
3/10 Lent Week 3 "Gethsemane" (Matthew 26:36)
3/17 Lent Week 4 "The Courtyard" (Matthew 26:69-70)
3/24 Lent Week 5 "Pilate's Judgment Hall" (Matthew 27:22)
3/28 Palm Sunday "Bethphage" (Matthew 21:1-2)
4/01 Maundy Thurs. "The Upper Room" (Mark 14:15)
4/02 Good Friday "Golgotha" (John 19:17)
4/04 Easter "The Garden Tomb" (John 19:41-42)
PLEASE JOIN US FOR SOME FELLOWSHIP TIME:  Immediately following the 11:30 am service, we will be serving a "Soup Lunch" in the Fellowship Hall.  A big "Thank You" to Shirley Lee for all her delicious soups!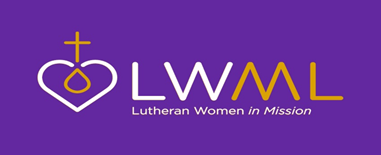 "ATTENTION LWIM LADIES"
We plan to start our meetings the second Wednesday of the month beginning April 14, 2021 at noon. We will keep you updated as it gets closer.
We are collecting mites for our South Wisconsin District. 2020-2022 goal is $205,000.00. The first goal has one-half paid for church worker grant $15,000.00. The other half will be paid next fall. The second grant has been paid $12,000.00 for Bethany Evangelical Church ministry outreach. Send your mites to Karen Grieser, Treasurer. Checks should be made payable to SWD-LWML.
Our Human Care Projects are now known as "Gifts From The Heart". They will be Baby Layettes, Orphan Grain Train, Box of Balloons (Birthday Boxes), Echo and Men's Gift Shelter.
Our Program Books should be ready in March.
Message from Janesville Chapter (Box of Balloons) – The Box of Balloons gave 42 birthday boxes for children that would not have had a party. From June 2019 – December 2020, you brought a day of joy to forty-two families, during a time of great need.

30 boxes to YWCA Transitions Program in Janesville

5 boxes to House of Mercy

4 boxes to Beloit Domestic Violence Survivor Center

3 boxes to start Stoughton Chapter

We are so excited to expand our reach this year and are so thankful they will be joining us. We are partnering with the Janesville School District's Social Workers in 4 schools.

On Monday February 8, 2021 from 4pm to 8pm, Culvers on Milton Avenue will give 10% of their sales to Box of Balloons. Be sure to stop out and purchase something to eat.
   Marilyn Strickert, President
Mt. Calvary Youth Ministry
MT. CALVARY YOUTH GROUP—
Pray * Talk * Play
Come and join in the fun!  Bring a Friend!  Youth Group meets weekly on Sunday evenings from 6:00 pm – 8:00 pm.   Any questions, please contact Molly at 419-438-1870.

SUNDAY SCHOOL & CHILDREN'S MESSAGE VIDEOS—
Children's Message Videos take place Sundays at 12:00 pm on Facebook.
https://www.facebook.com/mountcalvaryjanesville.
Sunday School is taking place not in person, but through a hybrid model using to-go kits and apps. Families should sign up with Molly, so that the appropriate number of kits can be assembled and available. Kits will be available for pick up on Sunday mornings or by appointment. Text Molly at 419-438-1870 or Email mtc_edu@yahoo.com.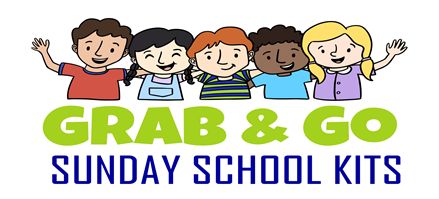 SIMPLY GIVING—provides a convenient way to make financial contributions to our church on a weekly, monthly, or yearly basis. You can sign up to have your offering to our Lord drawn automatically from an account you designate. It is easy, convenient, and a consistent way to give. If you are interested, please sign up at https://mountcalvaryjanesville.org/electronic-giving/ or contact Dawn Enerson for additional information and/or help.
"Electronic Funds Transfer"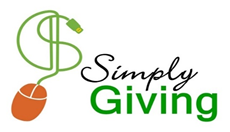 Serving Us This Week – February 21st
Pastor…………….….….….…..………………………….…….Rev. David Bergelin
DCE……………………………………………….……………Molly Bergelin
Elder Sunday 9:00 am & Wed. 7:00 pm.……………….………Brian Helmeid
Elder Monday 6:30 pm & Wed. 11:30 am………..………………Jim Enerson
Organist…………………………….……………Joanne Bosben/Paul Norland
Altar Guild……………………………………………………….Wanda Geske
Technology Sunday 9:00 am…..………….….……….Mike and Wanda Geske
Technology Monday 6:30 pm…………..……..………Mike and Wanda Geske
Technology Wednesday 11:30 am………………….…………..Molly Bergelin
Technology Wednesday 7:00 pm………….…………..Mike and Wanda Geske
Serving Us Next Week – February 28th
Pastor…………….….….….…..………………………….…….Rev. David Bergelin
DCE……………………………………………….……………Molly Bergelin
Elder Sunday 9:00 am & Wed. 7:00 pm.……………….………Brian Helmeid
Elder Monday 6:30 pm & Wed. 11:30 am………..………………Jim Enerson
Organist…………………………….……………Joanne Bosben/Paul Norland
Altar Guild……………………………………………………….Wanda Geske
Technology Sunday 9:00 am…..………….…………….Tim and Starla Bremel
Technology Monday 6:30 pm…………..……..………Mike and Wanda Geske
Technology Wednesday 11:30 am………………….…………..Molly Bergelin
Technology Wednesday 7:00 pm……………………….Tim and Starla Bremel

Today, February 21
9:00 am………………..……………….Worship Service with Holy Communion
10:15 am…………………………………………………………Adult Bible Study
12:00 pm…………………………..………Children's Message Video (Facebook)
6:00 pm – 8:00 pm……………………………..….……………..…Youth Group
Monday, February 22
6:30 pm………………………..………Worship Service with Holy Communion
Tuesday, February 23
Wednesday, February 24
11:30 am……………………………..……….Midweek Lenten Worship Service
6:00 pm – 7:00 pm…………………….……………………..Confirmation Class
7:00 pm…………………………………….…Midweek Lenten Worship Service
Thursday, February 25
7:00 pm……………..………………….…………..…………Men's Bible Study
Friday, February 26
Office Closed
Saturday, February 27
Office Closed
Sunday, February 28
9:00 am…………………………………………………..………Worship Service
10:15 am……………………….………..……………………….Adult Bible Study
12:00 pm………………………..……….…Children's Message Video (Facebook)
6:00 pm – 8:00 pm……………….………………………………….Youth Group