Mount Calvary Lutheran Church
News and Notes
May 16, 2021
Welcome to Mount Calvary Lutheran Church
One word to describe Mount Calvary, Janesville? Jesus.
Everything we do is centered on who Jesus is and what He does for us. As we worship Him, learn about Him, and are empowered by Him to care for others, we invite you to join us in the adventure of following Jesus

WORSHIP SERVICES
Sunday 9:00 am – Monday 6:30 pm
Live Stream:  Sunday 9:00 am – Facebook Live
(or watch the recorded message at a later time)
• Special Voter's Meeting Sunday, May 16 (following service)
• LifeLine Screening at Mt. Calv. Tuesday, May 18th 9:00 am–2:30pm
• Confirmation Night of Honor Saturday, June 5th
• Confirmation Sunday, June 6th
• Youth Group Summer Road Trip June 28 – July 2
• Men's Gift Shelter Week August 15 – August 21
SPECIAL VOTER'S MEETING—The Church Council is calling a special voter's meeting on Sunday, May 16th immediately following our 9:00 am worship service. The purpose of the meeting is to consider the bids we have received on replacing one of our furnace/air conditioning units. With an expense of this size, it calls for congregational action.
MT. CALVARY CONGREGATION DIRECTORIES "UPDATED" —Mt. Calvary's Congregation Directory has been updated and copies are available for pick up at the Mark Door.  If you would like a copy  mailed to you, please notify the office at 608-754-4145.

You shop. Amazon gives!
Do you already use and love Amazon?  How about using AmazonSmile!  The same great Amazon you love but with .05% of the profits being automatically donated to Mt. Calvary! Register to support Mt. Calvary by going to www.smile.amazon.com and search for MT Calvary Lutheran Church, Janesville.  Select us as your charity and then each time you shop, make sure you are signed into www.smile.amazon.com.  It's that easy!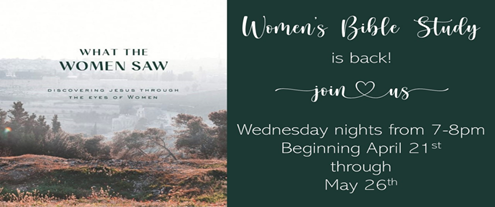 Women's Bible Study is Back!—Come join us for a relaxed evening of fellowship with your sisters in Christ!  We meet on Wednesday nights from 7:00 pm – 8:00 pm through May 26th.  We will then break for the summer.  All Ladies are welcome!!  Any questions or for more information, please contact Molly at 419-438-1870.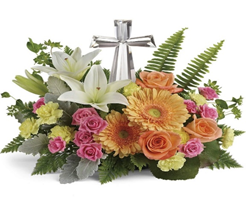 WEDDING ANNIVERSARY FLOWERS—Starting in May, we will again place fresh flowers below the cross, to celebrate all wedding anniversaries for the month.  If you would like to contribute to the Chancel Guild Flower Fund for the month of your anniversary, please pick up a Wedding Anniversary Envelope at the Mark door table and drop it in the collection plate or mail it to the church office.  If there is a specific Sunday you would like special flowers placed for a special occasion, such as wedding anniversary, birthday, special memory, etc., please sign the Chancel Flower Chart outside the Chancel Guild room with your specific information and give your contribution for those flowers, to the church office secretary.  Any questions, please contact Wanda Geske or Dawn Enerson.
Mt. Calvary Youth Ministry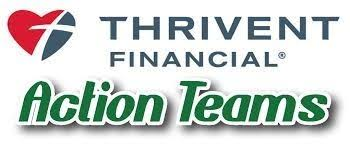 ATTENTION THRIVENT MEMBERS—We have many youth, family and milestone ministries and/or outreach events that could use your "Thrivent Action Dollars – $250". These donated funds from Thrivent would help tremendously, especially as we plan and look ahead to Vacation Bible School this year. Ever Thrivent member is eligible for "Two" Action Teams per year. To apply for these funds or if you have any questions, please contact Molly or Pastor. Thank you!
YOUTH GROUP SUMMER ROAD TRIP—Molly, Pastor and Jim Enerson will be taking the students on a fun and unforgettable road trip, from 6/28 to 7/2, that will be the perfect combination of learning and fun….the ultimate week-long getaway for the youth during summer break!  For more information or to sign up please contact Molly Bergelin at 419-438-1870.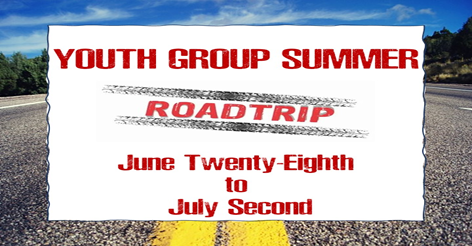 SUNDAY SCHOOL & CHILDREN'S MESSAGE VIDEOS
Children's Message Videos take place on non-communion Sundays at 12:00 pm on Facebook.
https://www.facebook.com/mountcalvaryjanesville.
Sunday School is taking place not in person, but through a hybrid model using to-go kits and apps. Families should sign up with Molly, so that the appropriate number of kits can be assembled and available. Kits will be available for pick up on Sunday mornings or by appointment. Text Molly at 419-438-1870 or Email mtc_edu@yahoo.com.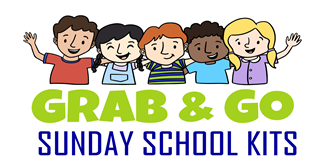 MT. CALVARY YOUTH GROUP
Pray * Talk * Play
Come and join in the fun! Bring a Friend! Youth Group meets weekly on Sunday evenings from 6:00 pm – 8:00 pm. Any questions, please contact Molly at 419-438-1870.
There will be No Youth Group on
 Sunday, May 9th, May 30th and June 20th

HEATING/COOLING ISSUES— Dear Members of Mt. Calvary – As you may have noticed, Maundy Thursday worship was rather chilly. Later in the day, we learned that one of our heating/cooling units was not working properly. It was discovered that this was the result of cracks in the heat exchanger. Since the unit is original to the building and installed in 1991, parts are no longer available. This renders the whole unit useless and means it will have to be replaced. Not the news that we were hoping for, but not completely unexpected, all things considered.
Mike Geske (Bd of Trustees) is currently seeking quotes from multiple companies. Each quote will include two numbers; the first to replace just the unit that is broken, the second to replace all five units in the building to get us back up to date. As with so many other things right now, we are seeing costs on projects like these climb daily and time is of the essence so that we can be good stewards of the blessings the Lord has given to us. Additionally, with the summer months approaching, we want to make sure this is taken care of so that we can gather and worship together comfortably.
That being said, and as you might imagine this project, while necessary, will be quite costly. Therefore, we are providing an opportunity for us to come together as a church family and help offset this tremendous cost. If you would like to contribute to this project, we have provided "Church Improvement Fund" envelopes in the pews or they are available in the office. Filled envelopes with each contribution can be placed either in the offering plate or returned to the church office. Questions on this project can be directed to the office or members of the Church Council.  Thank you for your continued support!    

ATTENTION VETERANS—COVID 19 Vaccinations available to all Veterans, Spouses and Caregivers eligible now through the SAVE LIVES ACT.  If you are a Veteran, or live with, or care for, a Veteran, go to this website www.va.gov/health-care/covid-19-vaccine/ to review your eligibility for free vaccinations!  Location:  William S. Middleton Veterans Hospital & Clinics, 2500 Overlook Terrace, Madison, WI 53705.  Call the Madison VA scheduling line at 608-280-2160 to schedule your COVID vaccination today.
SIMPLY GIVING ELECTRONIC FUNDS TRANSFER—provides a convenient way to make financial contributions to our church on a weekly, monthly, or yearly basis.  You can sign up to have your offering to our Lord drawn automatically from an account you designate.  It is easy, convenient, and a consistent way to give.  If you are interested, please sign up at https://mountcalvaryjanesville.org/electronic-giving/ or contact Dawn Enerson at 608-754-4145 for additional information and/or help.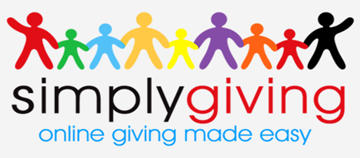 Serving Us This Week – 5/16 – 5/17
Pastor…………….….….….…..…………………………..…….Rev. David Bergelin
DCE……………………………………………….….…………Molly Bergelin
Elder of the Month……………………..….…..……………………Jim Enerson
Organist…………………………….……………………………Joanne Bosben
Altar Guild of the Month.…………………………………………Jean Cawkins
Technology Sunday 9:00 am…………..……..…..……Mike and Wanda Geske
Technology Monday 6:30 pm………….………….……Tim and Tammy Brown
Serving Us Next Week – 5/23 – 5/24
Pastor…………….….….….…..…………………………..…….Rev. David Bergelin
DCE……………………………………………….….…………Molly Bergelin
Elder of the Month……………………..….…..……………………Jim Enerson
Organist…………………………….……………..………………Paul Norland
Altar Guild of the Month.…………………………………………Jean Cawkins
Technology Sunday 9:00 am…………..……..…….……Tim and Starla Bremel
Technology Monday 6:30 pm………….………….……Mike and Wanda Geske

Today, May 16
9:00 am………….……………….…………Worship Service with Holy Communion
10:10 am…………………………………………………….Special Voter's Meeting
10:15 am………………………………….……………..…………Adult Bible Study
6:00 pm – 8:00 pm…………………………………………..………….Youth Group
Monday, May 17
6:30 pm……………………………………Worship Service with Holy Communion
Birthdays……………….………..………….…………..……………Dean Buchholz
Tuesday, May 18
9:00 am – 2:30 pm……………………………….………………………….Life Line
Birthdays……………………………………………………………….Don Everhart
Wednesday, May 19
6:00 pm – 7:00 pm………………………………………………..Confirmation Class
7:00 pm – 8:00 pm………………………….…………………Women's Bible Study
Thursday, May 20
7:00 pm…………………………………………………….……..Men's Bible Study
Friday, May 21
Office Closed
Saturday, May 22
Office Closed
Sunday, May 23
9:00 am……………………..……….…………………………….…Worship Service
10:15 am ………………………..…….……………..…..…………Adult Bible Study
12:00 pm…………………………………..…Children's Message Video (Facebook)
6:00 pm – 8:00 pm………………….….……..….….…………………..Youth Group