Mount Calvary Lutheran Church
News and Notes
January 10, 2020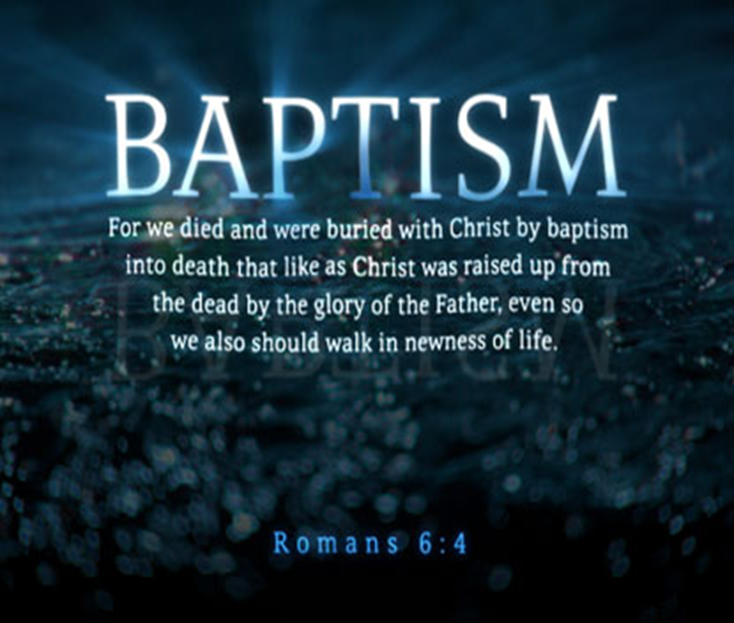 WORSHIP SERVICES
Sunday 9:00 am – Monday 6:30 pm
On-Line: Sunday 9:00 am – Facebook Live
at "Mount Calvary Lutheran Church Janesville WI"
(Or watch the recorded message at a later time)
THANK YOU!—A big thank you from our Mt. Calvary Congregation to all the Musicians who provided special music during our Christmas celebration! Such a beautiful addition to honor and celebrate the birth of our Lord and Savior!

NEW SUNDAY WORSHIP HOURS AND ADULT BIBLE STUDY TIME- Beginning Sunday, January 3, 2020, we will have one worship service at 9:00 am (which will also be live streamed), followed by in person Adult Bible Study at 10:15 am (also live streamed). Monday night worship services will continue at 6:30 pm.
Please join us for
In Person & Live Streamed
"Adult Bible Study"
Sundays 10:15 am – 11:15 am
(In the Fellowship Hall)

"2021" OFFERING ENVELOPES—Are ready for pickup in the Narthex. If you are unable to pick yours up personally, please call the church office and we will make arrangements to either mail or deliver to you. Thank you!
PORTALS OF PRAYER—The January thru March 2021 Portals of Prayer are now available for pick up.  You will find them on the table next to the Mark Door. 
LOOKING AHEAD—MARK YOUR CALENDARS!
Elder's Meeting Tuesday, Jan. 12th at 5:30pm
Church Council Meeting Thursday, Jan. 14th at 5:30pm
Congregational Voter's Meeting Sunday, Jan. 31st at 10:15am
Red Cross Blood Drive Friday, Feb. 5th at 10am – 3pm
Ash Wednesday Wednesday, Feb. 17th
First Sunday in Lent Sunday, Feb. 21st

CONGREGATIONAL VOTER'S MEETING—Our next voter's meeting will take place Sunday, January 31st at 10:15 am. Please plan on joining us as we go about God's work.
FUNDS FOR FRIENDS—Each time you shop at Sentry Foods, Mt. Calvary can receive a portion of that receipt back.  All you need to do is ask for a "Friends Sticker" be put on your receipt and then bring your receipt to church and drop it off in the box near the mailboxes.  Every little bit adds up!  Thank you!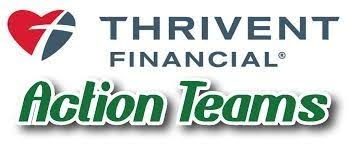 ATTENTION THRIVENT MEMBERS—We have many youth, family, & milestone ministries and/or outreach events that could use your "Thrivent Action Team Dollars – $250". These donated funds from Thrivent would help tremendously! Every single Thrivent member is eligible for "Two" Action Teams per year. To apply for these funds or if you have any questions, please contact Molly or Pastor.
OPPORTUNITY TO SERVE—We are looking for volunteers to help operate the A/V system, as well as streaming it on-line.  This would involve advancing the slides and setting up the streaming.  We offer extensive training and support.  If you are interested or have any questions, please contact Tim Bremel at 608-751-3609 or tim.bremel@gmail.com.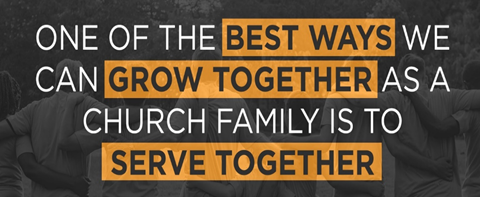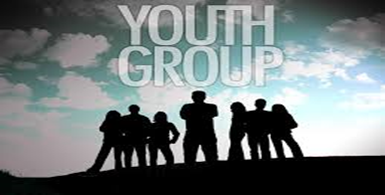 MT. CALVARY YOUTH GROUP—
Pray * Talk * Play
Come and join in the fun! Bring a Friend! Youth Group meets weekly on Sunday evenings from 6:00pm – 8:00pm. Any questions, please contact Molly at 419-438-1870 or email mtc_edu@yahoo.com.
SUNDAY SCHOOL & CHILDREN'S MESSAGE VIDEOS
Children's Message Videos take place Sundays at 12:00pm on Facebook.
https://www.facebook.com/mountcalvaryjanesville.
Sunday School is taking place not in person, but through a hybrid model using to-go kits and apps. Families should sign up with Molly, so that the appropriate number of kits can be assembled and available. Kits will be available for pick up on Sunday mornings or by appointment. Text Molly at 419-438-1870 or Email mtc_edu@yahoo.com.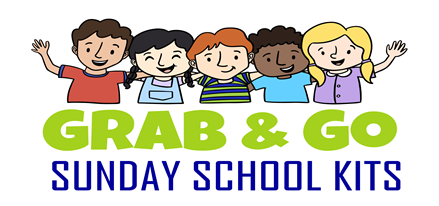 You shop. Amazon gives!
Do you already use and love Amazon?  How about using AmazonSmile!  The same great Amazon you love but with .05% of the profits being automatically donated to Mt. Calvary! Register to support Mt. Calvary by going to www.smile.amazon.com and search for MT Calvary Lutheran Church, Janesville.  Select us as your charity and then each time you shop, make sure you are signed into www.smile.amazon.com.  It's that easy! DON'T FORGET YOUR SCRIP CARDS—Script has more than 700 retailers available to you.  The more you shop with scrip cards purchased here at Mt. Calvary, the more our earnings grow to fund ourChristian Education Ministry.  Scrip cards are available for purchase before our 9:00 service or you can contact the church office at 608-754-4145 secretary@mountcalvaryjanesville.org or Mary Oren.
You can also purchase "Electronic" Scrip Gift Cards through RaiseRight's mobile app from your phone instantly. To get started just go to your App Store and download "RaiseRight Fundraising", click on "Join a Program" and enter Enrollment Code 8LDFEA5B28683.  That will tie all your "E" Scrip Gift Card purchases directly to Mt. Calvary.  Then create your own account and you are all set to go.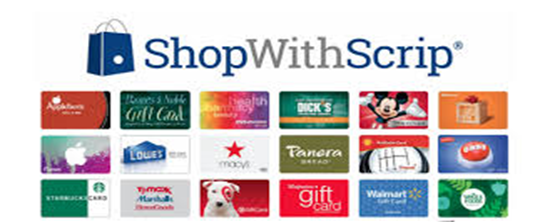 SIMPLY GIVING—provides a convenient way to make financial contributions to our church on a weekly, monthly, or yearly basis. You can sign up to have your offering to our Lord drawn automatically from an account you designate. It is easy, convenient, and a consistent way to give. If you are interested, please sign up at https://mountcalvaryjanesville.org/electronic-giving/ or contact Dawn Enerson for additional information and/or help.
"Electronic Funds Transfer"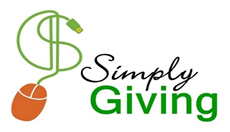 Serving Us This Week – January 10th
Pastor………………………………………………………Rev. David Bergelin
DCE…………………………….………………….……………Molly Bergelin
Elder Sunday 9:00 am …………………………..…………………Jim Enerson
Elder Monday 6:30 pm…………………………..……..…..………Jim Enerson
Organist………………………………………….………………Joanne Bosben
Altar Guild………………………….……Janet McLaughlin and Wanda Geske
Technology Sunday 9:00 am…………………….….…Mike and Wanda Geske
Technology Monday 6:30 pm……………..….….……Mike and Wanda Geske
Serving Us Next Week – January 17th
Pastor…………….….….….…..……………………………….Rev. David Bergelin
DCE……………………………………………….……………Molly Bergelin
Elder Sunday 9:00 am ……………………..….……………To Be Determined
Elder Monday 6:30 pm…………………………..………….To Be Determined
Organist…………………………………………………………Joanne Bosben
Altar Guild………………………….……Janet McLaughlin and Wanda Geske
Technology Sunday 9:00 am…………..…………….…Tim and Starla Bremel
Technology Monday 6:30 pm…………..…….….……Mike and Wanda Geske

Today, January 10
9:00 am……………………………………………..….……..…Worship Service
10:15 am………………………………….……………………..Adult Bible Study
Monday, January 11
6:30 pm………………………………………………..…………..Worship Service
Birthdays………………………………….………Jamie Swenson, Emma Biddick
Tuesday, January 12
5:30 pm……………………………………….………………….Elder's Meeting
8:00 pm………………….….……….……Weekly Devotional Video (Facebook)
Wednesday, January 13
6:00 pm – 7:00 pm…………………….……………………..Confirmation Class
Birthdays…………………………………………Bob Heyerdahl, Coehn Watkins
Thursday, January 14
5:30 pm………………………..……….………………Church Council Meeting
7:00 pm……………..………………….…………..…………Men's Bible Study
Friday, January 15
Office Closed
Birthdays………………………………….……………………..Dennise McGoff
Saturday, January 16
Office Closed
Birthdays……………………………………………………………..Jim Enerson
Sunday, January 17
9:00 am……………….……………….Worship Service with Holy Communion
10:15 am………………………………………………….……..Adult Bible Study
12:00 pm……………………………..……Children's Message Video (Facebook)