Mount Calvary Lutheran Church
News and Notes
September 18, 2022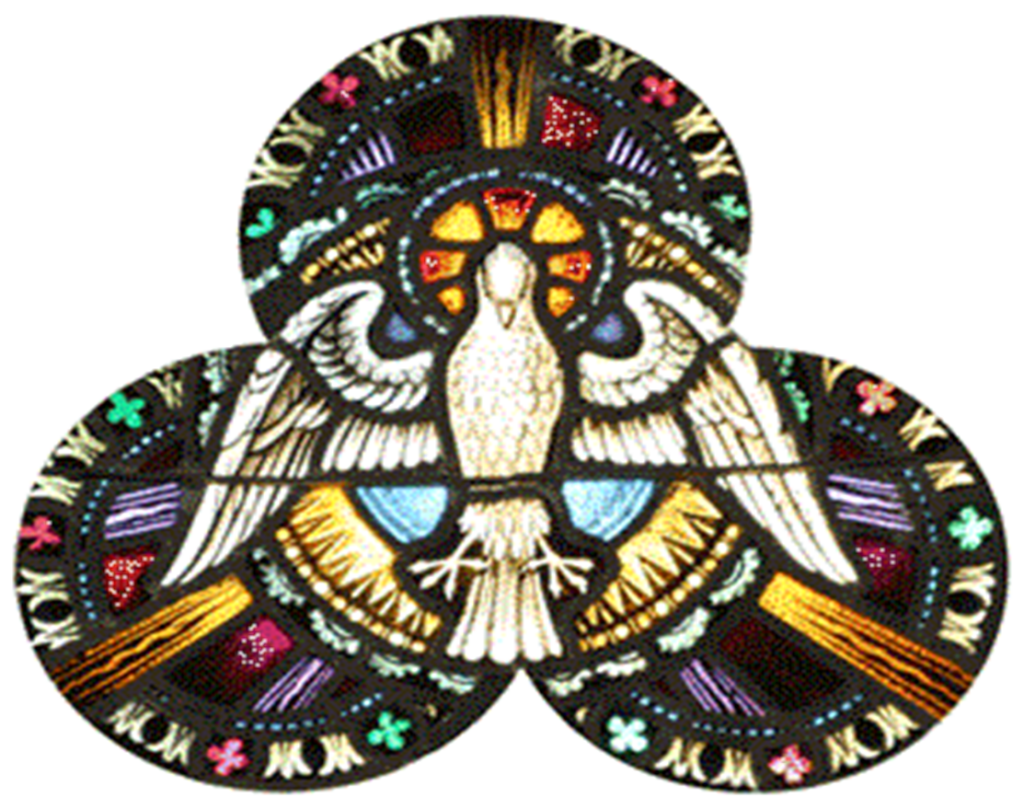 Welcome to Mount Calvary Lutheran Church
One word to describe Mount Calvary, Janesville? Jesus.
Everything we do is centered on who Jesus is and what He does for us.
As we worship Him, learn about Him, and are empowered by Him to care for others, we invite you to join us in the adventure of following Jesus.
WORSHIP SERVICES
Sunday 9:00 am – Monday 6:30 pm
Live Stream:  Sunday 9:00 am – Facebook Live
************************************************************
Please Keep in Your Prayers:
Tony Breeze, Jim Coorough, Blaine Vance, Edith Schenkat, Lisa Oren, Bruce & Lori Alt, Fred Lawton, Julie Jansen (Stu & Julie Charland's Friends), Jim Schultz, Rickey Gehri (Marilyn Strickert's Brother and Nephew), Michael Berghammer and Gloria Huschka.
Shut ins: Ruth Hansen, Jean Sands, Jean Farmer, Gerry Stapleton, Marvin Roloff, Rachel McCann, Bud Dabson, Shirley VanBuecken, Carol Skeel, June Wall and June Loertscher.
************************************************************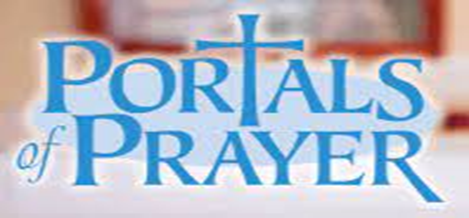 PORTALS OF PRAYER—The October thru December Portals of Prayer are now available for pickup.  They are located at the Welcome Center and the Information Table by the Mark Door.  If you prefer a copy be mailed to you, please let us know by calling the office, 608-754-4145.

"Gearing Up For Fall"
Adult Bible Study Begins Sunday, Sept 18th at 10:30 am
Family Bible Study Begins Sunday, Sept 18th at 10:30 am
Church Council Meeting Tuesday, Sept 20th at 6:00 pm
LWML Sunday Sunday, Oct 2nd at 9:00 am
Chili Contest Sunday, Oct 2nd at 11:30 am
LWIM Meeting Wednesday, Oct 12th at 1:00 pm
LWML Fall Rally at Mt. Calvary Saturday, Oct 15th at 9:30 am
Scoopie Day-Court St. Culvers Sunday, Oct 23rd – 10:30-2:00pm
Trunk or Treat Fri, Oct 28th from 5 pm – 7 pm
Voter's Meeting Sunday, Oct 30th at 10:15 am
Fall Harvest Dinner Saturday, Nov 19th at 6 pm
Janesville Jets Game Sunday, Dec 11th at 3 pm
Drive Thru Live Nativity Sun, Dec 18th from 5 pm – 7 pm
Please join us each week after our Sunday Morning Service for "Refreshments and Fellowship"
"PACKERS FOR ECHO"—Each year members of Mt. Calvary pack groceries for ECHO.  This project has been very successful over the years and we are known as the "Mt. Calvary Packers for ECHO."  They look forward to our donations each and every year!  Food items needed by ECHO are written on slips of paper and placed in envelopes by the Big Green & Gold Boxes in the Fellowship Hall. Our goal is to fill each box with food to help stamp out hunger. Cash donations are also welcomed. This project will run from September 18th through October 9th. Let's make this the best Mt. Calvary Packer Project for ECHO ever!          Thank you!  Eva Jean Rethwisch
CHURCH DIRECTORY & COUNCIL/ELDER/STAFF CONTACT—New directory and contact information sheets have been updated and are available at the Information Table next to the Mark Door. Please feel free to pick up a copy at your earliest convenience. If you would like one mailed to you, please contact Dawn at 608-754-4145 or secretary@mountcalvaryjanesville.org.
VOTER'S MEETING—Our Quarterly Voter's Meeting will take place on Sunday, October 30th at 10:15 am.  We will review and vote on the new Ministry Plan for 2022.  We hope to see you all there!
PHS TEAM MEALS—Starting Thurs, Aug 18th through Thurs, Oct 13th, we will be preparing and serving dinner for the Parker High School Football players, cheerleaders and coaches, every Thursday from 4pm–7pm. We are thrilled again to be able to be share with our neighbors and community. If anyone would like to help monetarily or by donating any of the following items below, it would be greatly appreciated. The sign-up board to help prepare and serve the meals is located in the Fellowship Hall. Any questions, please contact Molly 419-438-1870.
Ragu Traditional Spaghetti Sauce – 45 oz jars
Spaghetti Noodles – 1 lb. packages
Frozen Meatballs – 1 lb. bags
Frozen Texas Toast

LWML SUNDAY—Sunday, October 2, 2022
9:00 am Worship Service
LWIM MEETING—Wednesday, October 12, 2022
Bible Study at 1:00 pm – Pastor Bergelin
Gits From the Heart – Gifts Men's Shelter/Mites
"Everyone is Welcome!"
LWML FALL RALLY—Saturday, Oct 15, 2022
9:30 am at Mt. Calvary Lutheran Church
Any Questions Please Contact Marilyn Strickert 608-294-7577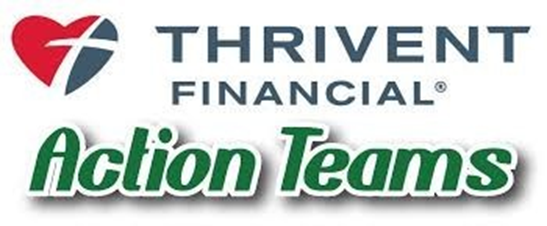 !!ATTENTION THRIVENT MEMBERS!!
Thrivent Action Teams needed through the end of the year:
Waffle Wednesday Supplies: This money will be used for the purchasing of supplies to feed breakfast to the teenagers at our local high school. This also serves as an outreach ministry to students who might not otherwise come through our doors. September 12
Trunk or Treat: This money will be used for the purchasing of supplies to feed the families of the community that attend our Trunk or Treat event. We provide a Trunk or Treat to the community as a way for families to come to a safe environment to Trick or Treat, and as a way to expose the community to our building and our ministries. This shows that we want to be good, friendly and caring neighbors. October 28
Youth Thanksgiving: This money will be used for the purchasing of supplies to feed our youth and their friends around Thanksgiving time. It is an opportunity for the youth to come together and enjoy community and relationship building as well as a service project to show our gratitude for all the blessings we have been given. November 20
Drive Thru Living Nativity: This money will be used for the purchasing of outreach tools that will be distributed to all who attend our Drive Thru Nativity. This is a free outreach event for the community. December 16
Please contact Molly if help or clarification is needed.
Mt. Calvary Youth Ministry
SUNDAY SCHOOL – Sunday School To – Go Box!"
Sunday School is taking place not in person, but through a hybrid model using to-go kits and apps. Families should sign up with Molly, so that the appropriate number of kits can be assembled and available. Kits will be available for pick up on Sunday mornings or by appointment. Text Molly at 419-438-1870 or Email mtc_edu@yahoo.com. Thank you everyone for your continued participation and support!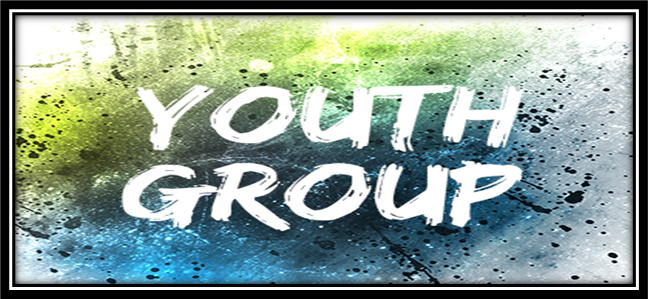 Junior High Youth Group – Grades 5th – 7th – Junior High Youth Group meets the last Sunday of each month from 4:30 pm – 5:30 pm.
Senior High Youth Group – Grades 8th – 12th – Senior High Youth Group meets weekly on Sunday evenings from 6:00 pm – 8:00 pm.
Come join us and bring a friend!
Any questions, please contact Molly.
**************************************************************
ATTENTION YOUTH GROUP AND PARENTS
We are no longer using the app "GroupMe" to communicate. Instead we will be using the app "WhatsApp".  Youth and Parents, please: Visit whatsapp.com/dl on your mobile phone to install.

One Year in the Bible: "Week Thirty-Eight"
John the Baptist's Story
John 1:19-34 (Read Also Luke 3:7-18)
We often hear of John the Baptist's mission: "a voice of one calling in the desert, 'Prepare the way for the Lord, make straight paths for Him'" (Luke 3:4b-6). However, we don't often hear much about John's message.
From his name, most people understand that John baptized people. Crowds came to him to be baptized as a symbol of being cleansed of their former way of life and as a commitment to worship the one true God of Israel. However Luke 3:7-18 makes it clear that John didn't willingly baptize and bless everyone who came to him.
John strong admonition in Luke 3:7 was directed at those whose requests to be baptized stemmed from a desire to satisfy outward appearances rather than a sincere intention to change their unfaithful ways. John was demanding changed lives as a visible sign that people had turned to God.
John pointed out that those who believed they had an advantage because they were descendants of Abraham were mistaken. Who their ancestors were was unimportant. What counted was repentance. John wanted people to truly repent and turn to God because he saw the judgment coming. God was about to get rid of the unfruitful trees. John knew that judgment was about to come to the Jews, and it did 40 years later when Jerusalem was destroyed.
It should be made clear that John's statements in Luke 3:10-14 are not requirements for salvation. They are examples of what John was suggesting – lives that are changed as a result of living for God.
Crowds of people thronged to hear John and be baptized; many accepted his cutting message; some even suggesting that he himself might be the Messiah (Luke 3:15). In the face of such acclamation, John could easily have allowed himself to become a prideful leader. However, his statement in Luke 3:16 reveals his true character. He was fully aware of the greatness of the One who was yet to begin His ministry, One for whom he felt unworthy of performing the most humble of tasks – untying His sandals.
Devotional Thought:
As your relationship with Jesus grows, so will your desire to produce fruit to please and serve Him.
Reread John 1:26-27. How did John respond to the people who believed he may be the Christ? How difficult is it for you to humbly point people to Jesus? Write down one way you can humbly share the love of Jesus with others.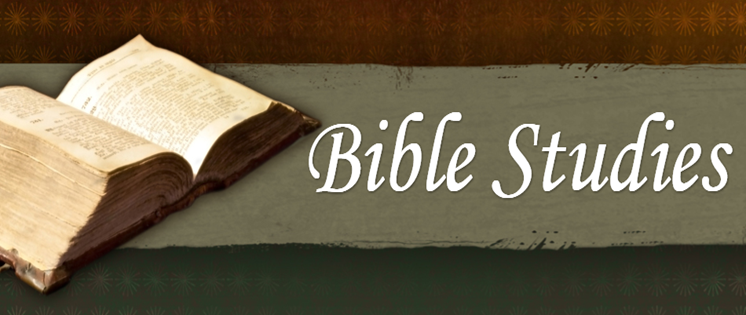 ADULT BIBLE STUDY — Our Adult Bible Study led by Pastor Bergelin, meets every Sunday at 10:30 am. Come join us as we dive in and study the "Book of Acts". All are welcome and we look forward to seeing you then!
FAMILY BIBLE STUDY — Our Family Bible Study led by DCE, Molly Bergelin, meets every Sunday at 10:30 am. The theme of this new study is "Can I Ask That?" Years of research by the Fuller Youth Institute has shown that the most toxic, degenerative thing for faith isn't actually doubt or questioning – it's silence. That's why, this fall, we are going to be asking the tough questions each and every Sunday Morning, and working through the answers together. "Can I Ask That?" is a study that addresses the really hard questions about God and about faith in this world, such as:
Can I trust the Bible?
Does God discriminate against women?
Is it wrong to doubt God?
Is Jesus really the only way to Heaven?
Why is it so awkward to talk about faith?
…and many more!
Join us as we tackle the tough stuff and dive deeper into our faith
and build our relationship with Jesus.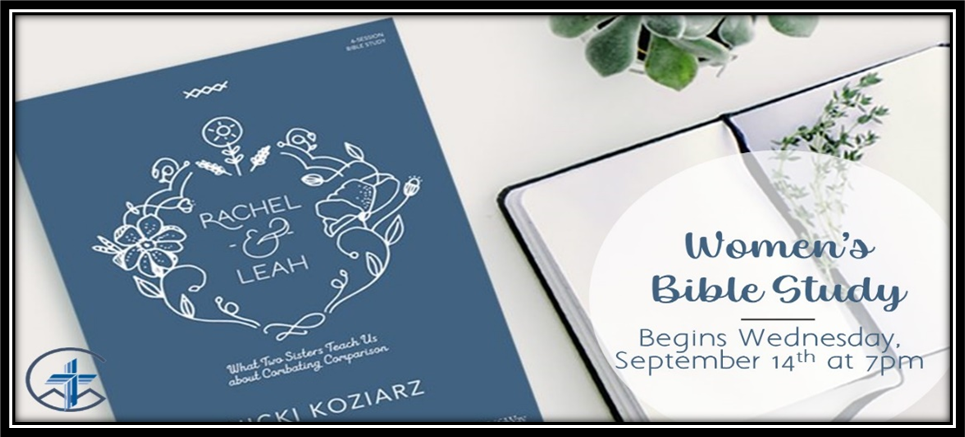 WOMEN'S BIBLE STUDY — meets Wednesday evenings at 7:00 pm. This study is led by our DCE, Molly Bergelin. Please join us for some fun, fellowship and enjoyable conversation. All ladies are welcome to join us at any time.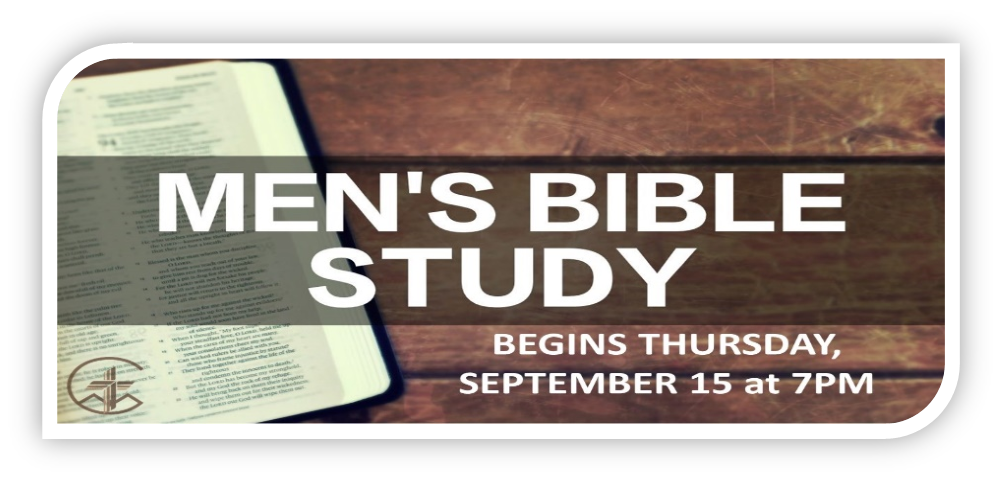 MEN'S BIBLE STUDY — Men, come join us every Thursday night at 7:00 pm, as we grow in fellowship and leadership as men of our congregation. This Bible Study is open to all men, young and old, led by Pastor Bergelin.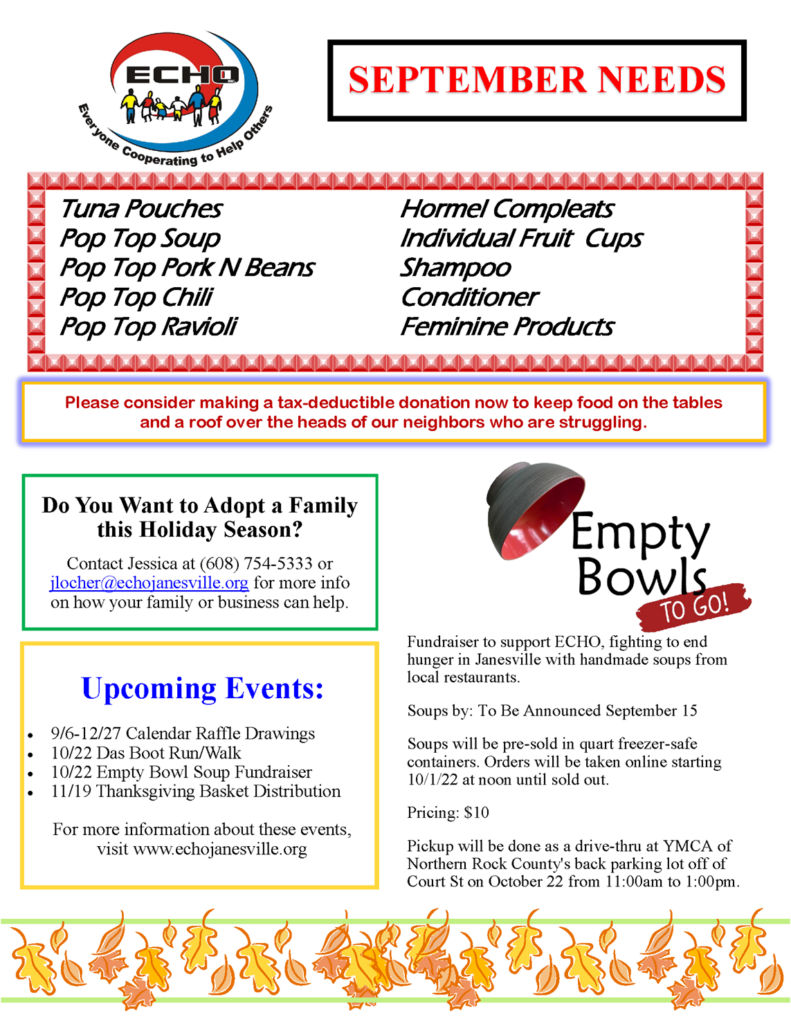 "WHY DO WE GIVE OUR OFFERING EACH WEEK?"
To thank God for providing for all our needs
To fight against our love for money
To strengthen our trust that God will continue to provide for us
To remind ourselves that God is the true owner of all things
To help those with physical and spiritual needs
SIMPLY GIVING ELECTRONIC FUNDS TRANSFER—provides a convenient way to make financial contributions to our church on a weekly, monthly, or yearly basis.  You can sign up to have your offering to our Lord drawn automatically from an account you designate.  It is easy, convenient, and a consistent way to give.  If you are interested, please sign up at https://mountcalvaryjanesville.org/electronic-giving/ or contact Dawn Enerson at 608-754-4145 for additional information and/or help.

Serving Us Next Week – 9/18 & 9/19
Pastor…….…………………………..….………………Rev. David Bergelin
DCE…………………………………….……………………Molly Bergelin
Elder of the Month……………………………………………Brian Helmeid
Usher-Team #3…………………..R/Cawkins, W/Meyer, D/Kersten, J/Heine
Organist……………….……….….….…………………………Paul Norland
Altar Guild of the Month.……..…………………….…………Wanda Geske
Technology Sunday 9:00 am…………………………Mike and Wanda Geske
Technology Monday 6:30 pm……………………….Mike and Wanda Geske
Service Assistance Monday 6:30 pm……………….Dean and Sue Buchholz
Serving Us Next Week – 9/25 & 9/26
Pastor…….…………………………..….………………Rev. David Bergelin
DCE…………………………………….……………………Molly Bergelin
Elder of the Month……………………………………………Brian Helmeid
Usher-Team #3…………………..R/Cawkins, W/Meyer, D/Kersten, J/Heine
Organist……………….……….….….…………………………Paul Norland
Altar Guild of the Month.……..…………………….…………Wanda Geske
Technology Sunday 9:00 am…………………………Tim and Tammy Brown
Technology Monday 6:30 pm……………………….Mike and Wanda Geske
Service Assistance Monday 6:30 pm……………….Dean and Sue Buchholz
"Thank You to all who Serve"!

Today, September 18
9:00 am……………………………….…..…Worship Service & Holy Communion
10:30 am – 12:00 pm.……………………Adult Bible Study & Family Bible Study
6:00 pm – 8:00 pm………………………………..………….Sr. High Youth Group
Monday, September 19
6:30 pm…………………………………..…Worship Service & Holy Communion
Baptismal Birthday…………………………….……….………………Dennis Lee
Tuesday, September 20
6:00 pm……………………………………………………Church Council Meeting
Birthdays…………………………………Pat Porter, Connor Steinke, Jase Balch
Baptismal Birthdays………………………..……………Heidi Helmeid, Jill Gant
Wednesday, September 21
7:00 am………………………………………………………….Waffle Wednesday
7:00 pm………………………………………………………Women's Bible Study
Birthdays………………………..…………Patty Demmon, Josiah Vanevenhoven
Anniversaries………………………………..…………James and Lisa Thompson
Thursday, September 22
4:00 pm – 7:00 pm……….……..………………Parker High School Football Meal
7:00 pm…………………………………………….……..……..Men's Bible Study
Birthdays…………………………………………………..………….Mary Sievert
Baptismal Birthdays……………………………………..…………….Myha Mohr
Friday, September 23 – Office Closed
Birthdays………………………………………..…………………Kathleen Schulz
Baptismal Birthdays….………………………………….…………Joanne Bosben
Anniversaries…………………………………..….……Gerald and Colleen Kuelz
Saturday, September 24 – Office Closed
Birthdays………………………………………Roland Hemmann, James Schultz
Baptismal Birthdays………….……………….………….………William Thurner
Anniversaries………………………………………….Jayson and Elizabeth Gant
Sunday, September 25
9:00 am…………………………………………….……..…..……Worship Service
10:30 am.…….…………………………Adult Bible Study and Family Bible Study
4:30 pm – 5:30 pm……………………..……………….……Jr. High Youth Group
6:00 pm – 8:00 pm………………………………..………….Sr. High Youth Group