Mount Calvary Lutheran Church
News and Notes
July 31, 2022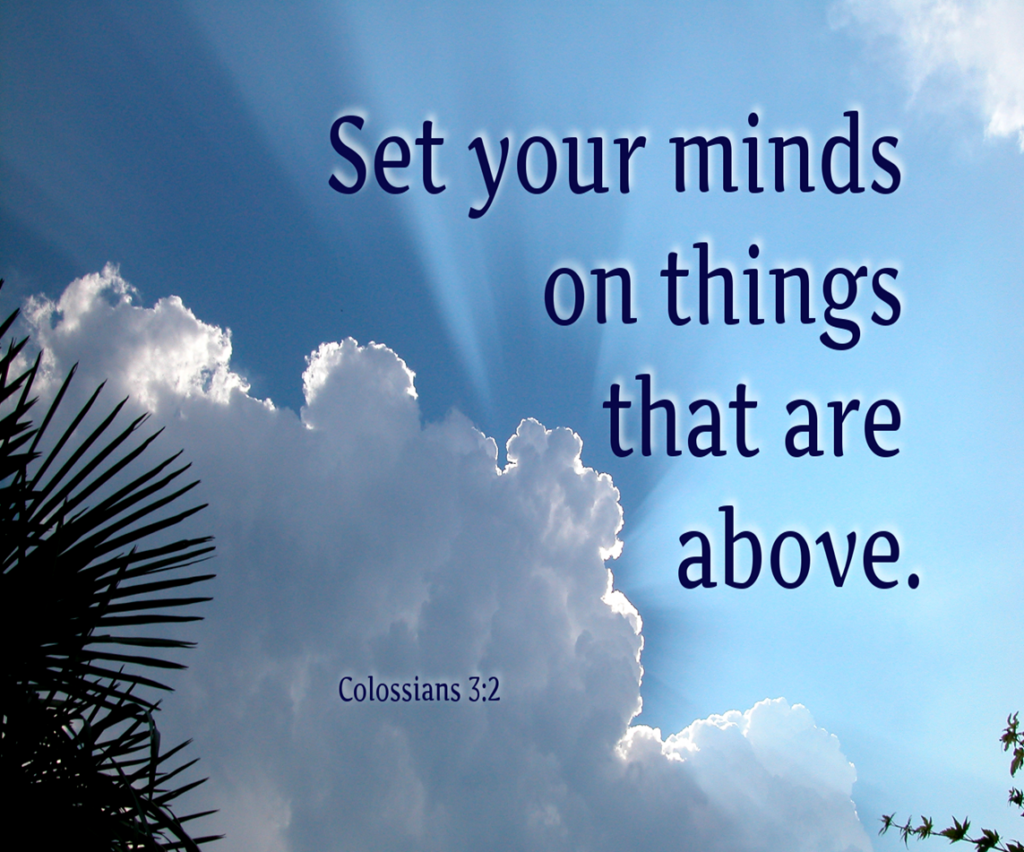 Welcome to Mount Calvary Lutheran Church
One word to describe Mount Calvary, Janesville? Jesus.
Everything we do is centered on who Jesus is and what He does for us.
As we worship Him, learn about Him, and are empowered by Him to care for others, we invite you to join us in the adventure of following Jesus.
WORSHIP SERVICES
Sunday 9:00 am – Monday 6:30 pm
Live Stream: Sunday 9:00 am – Facebook Live
***********************************************************
Please Keep in Your Prayers:
Tony Breeze, Jim Coorough, Blaine Vance, Edith Schenkat, Lisa Oren, Al Lembrich, Bruce & Lori Alt, Helen Fields (Kathy Schulz's Mother) and Fred Lawton (Stu & Julie Charland's Friend).
Shut ins: Ruth Hansen, Jean Sands, Jean Farmer, Gerry Stapleton, Marvin Roloff, Rachel McCann, June Loertscher, Bud Dabson, Shirley VanBuecken, Carol Skeel, Harlan Jacot and June Wall.
************************************************************
ALTAR FLOWERS FOR THE MONTH OF AUGUST—have been given to the glory of God by Greg and Jan Thurner who will celebrate their 54th Wedding Anniversary on Wednesday, August 10, 2022. May God continue to bless their marriage!
LARGE PRINT BULLETINS AND NEWS & NOTES—Just a friendly reminder, there are large print Bulletins, News & Notes and Hymns, available for your convenience at the Usher Desk or just ask any usher for a copy.

Vacation Bible Study Aug 1st–5th from 9 am-12 pm
LWML Luncheon Tues, August 9th at 12:00 pm
Red Cross Blood Drive Tues, Aug 16th from 10 am–3 pm
First Parker HS Football Meal Thursday, Aug 18th from 4-7 pm
Church Council Meeting Thursday, Aug 18th at 7:00 pm
Adult VBS Aug 22–26 from 10 am–12 pm
Parker HS Football Meal Thursday, Aug 25th from 4-7 pm
Please join us each week after our Sunday Morning Service for "Refreshments and Fellowship"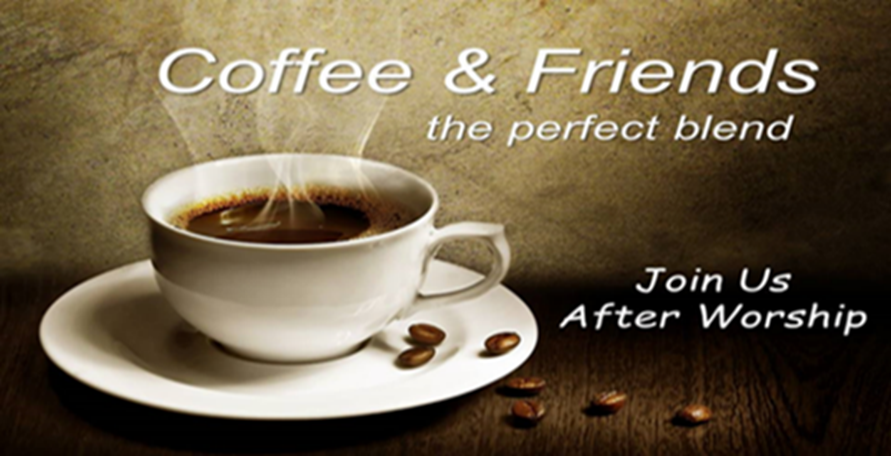 SUMMER BIBLE STUDY
Come join us for our Summer Bible Study Class.
We will continue to meet Sundays at 10:30 am and study the stories of "One Year In The Bible".
All are welcome and we hope to see you there!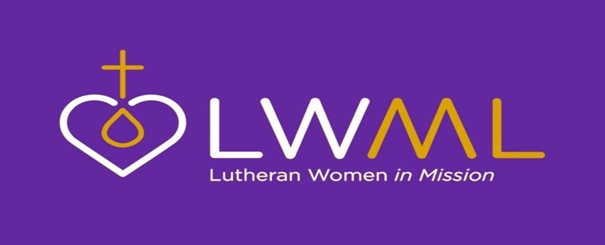 LWIM MEETING—Tuesday, August 9, 2022
Luncheon at 12:00 pm – My Apartment Restaurant
Please let Marilyn know if you are going by August 4, 2022
"Everyone is Welcome!"
ORPHAN GRAIN TRAIN—Sat, Aug 13, 2022
Clothes Drive – Pick up 9:00 am at St. Paul's Lutheran Church
All Clothes for pick up must be in the LWML Room by Sun, Aug. 7th
VACATION BIBLE SCHOOL
"AGES 3 – 5TH GRADE"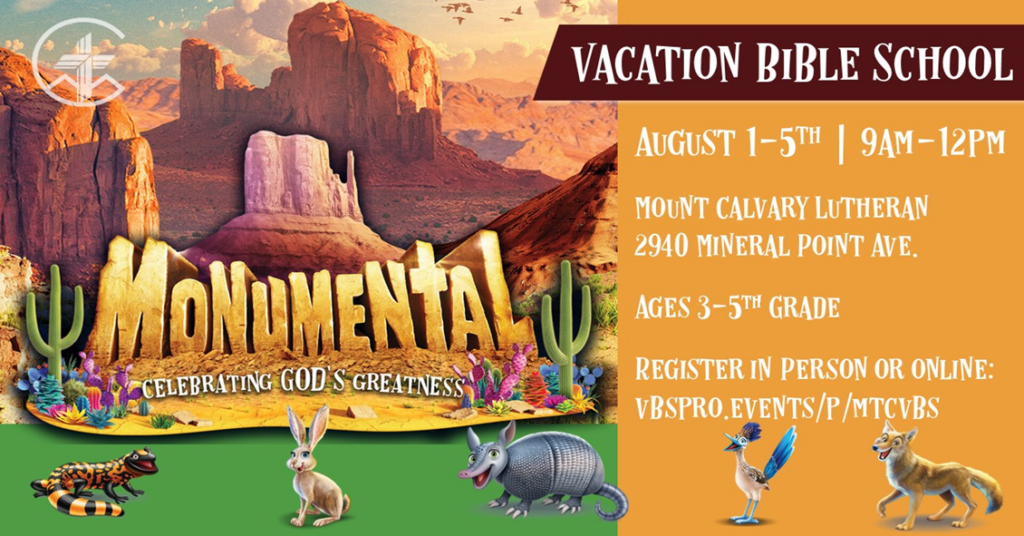 Monday, August 1st – Friday, August 5th
9:00 am to 12:00 pm
All Children ages 3 to 5th grade are welcome! Go off-road for a Monumental adventure through the colorful canyons and sunbaked trails of the southwest during our 2022 Vacation Bible School. By exploring God's awesomeness, kids form a rock-solid faith for the road ahead. ! For more information, please contact Molly Bergelin at 419-438-1870, email at mtc_edu@yahoo.com or call the church office at 608-754-4145.
Registration sheets are available at the welcome center.
Mark Your Calendars!
"ADULT VACATION BIBLE SCHOOL"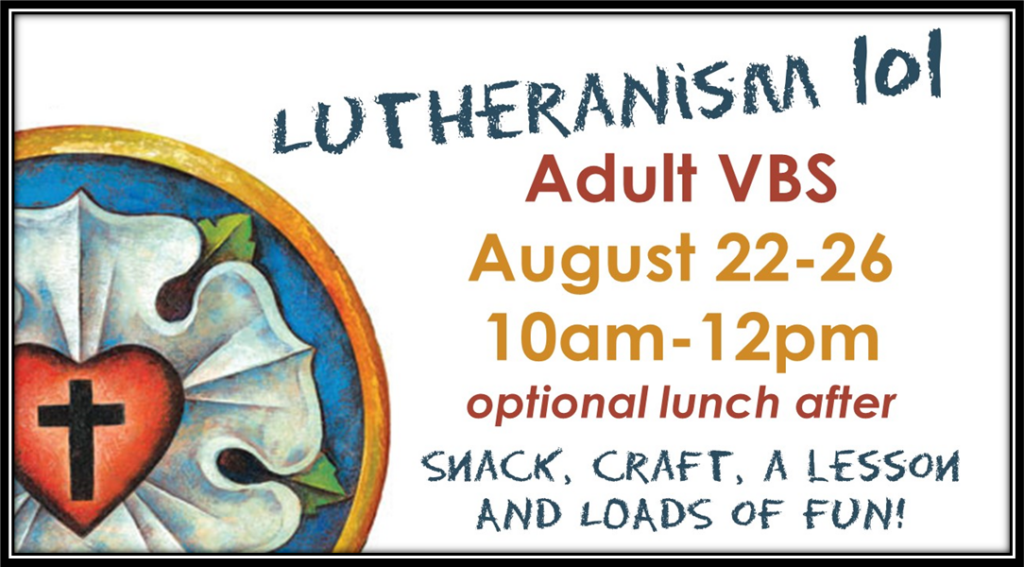 Monday, August 22nd – Friday, August 26th
10:00 am – 12:00 pm
This summer we are throwing it all the way back to our childhood and enjoying all the best parts of summer at church! Join us for our first ever Adult VBS! We will sing your favorite hymns, have a lesson where we review the basics of the 6 Chief Parts of our Doctrine, get creative with a craft selected just for you, eat some snacks, and have all kinds of fun!
Registration sheets are available at the welcome center.

One Year in the Bible: "Week Thirty-One"
"King David Speaks" – Psalm 23
Psalm 23 is one of the most popular and beloved psalms in the Bible. We often hear it recited at church or during times of mourning, yet it's more than just a beautiful, poetic stanza.
Before David became king of Israel, he was a shepherd. He took care of and protected flocks of sheep, and he wrote this psalm describing God as a shepherd and God's people as His flock. Charles Spurgeon wrote, "I like to recall the fact that this psalm was written by David, probably when he was a king. He had been a shepherd, and he was not ashamed of his former occupation."
Through this beautiful metaphor, Psalm 23 gives us invaluable insights into the character of God and His plan for His children. Let's do this 'Bible Background' a little differently by breaking it down verse by verse:
God is Our Caring Provider
1The Lord is my shepherd; I shall not want. 2He makes me to lie down in green pastures; He leads me beside the still waters.
Verses 1 and 2 explain how God is like a shepherd who provides and cares for His sheep. We have need of nothing because our Shepherd provides everything. We can rest and relax knowing that God is taking care of us. With God leading us, we experience peace and provision.
Now understand—sheep are not the smartest animals, so they need someone to take care of them, protect them, and even correct them. Sheep need guidance to safe pastures, and we too need a Shepherd to guide us to safety and lead us to provision.
Sometimes we think we know better than the Shepherd; we're sure that we can take care of ourselves, but we really can't.
In Mark 6:34, Jesus compared the people to sheep: "And Jesus, when He came out, saw a great multitude and was moved with compassion for them, because they were like sheep not having a shepherd. So He began to teach them many things." Obviously, shepherd-less sheep are not a good thing; likewise, we need Jesus to be our Shepherd.

God Cares for us Spiritually
3He restores my soul; he leads me in the paths of righteousness for His name's sake.
Our soul is comprised of our mind, will, and emotions. There's not one person on the planet who hasn't experienced some pain, disappointment or grief in their soul. But the good news is this: our Shepherd cares for us, and He is able to restore our souls. He restores and heals our minds and emotions, renewing and strengthening our very lives!
Our Shepherd also leads us in the right way. In John 10:27, Jesus said, "My sheep hear My voice, and I know them, and they follow Me." When we submit to His will and His way, we can be sure that He'll guide us along the path that is best for us. And for the sake of His name and His glory, He guides our wills to line up with His.
God Protects Us
4Yea, though I walk through the valley of the shadow of death, I will fear no evil; for You are with me; Your rod and Your staff, they comfort me.
Sheep are pretty helpless animals, unable to defend themselves. Without a shepherd to protect and guide them, sheep are easy targets for predators. Additionally, because they are dumb, sheep wander off and get lost, putting themselves in great danger.
Shepherds often risked their own lives to rescue their sheep. They carried a rod and staff to protect and correct their sheep; they beat off any beast trying to attack, and they prodded sheep who were going the wrong way to steer them back to safety.
It's the same with us: "All we like sheep have gone astray; we have turned, every one, to his own way" (Isaiah 53:6). Sometimes we wander off and get into trouble, but we can trust that God cares for us and will protect and guide us if we'll allow Him to.
When we go through difficult times, we don't need to be afraid because we know that our Shepherd is with us in the midst of it. We can take comfort that he protects and guides us with His rod and staff, walking with us in the darkest of valleys. Even when faced with death, we don't need to be afraid.
God Blesses Us
5You prepare a table before me in the presence of my enemies; You anoint my head with oil; my cup runs over. 6Surely goodness and mercy shall follow me all the days of my life; and I will dwell in the house of the Lord forever.
There's no way around this: God actually honors and blesses us right in front of our enemies! That's right! He shows off by abundantly blessing us before the very ones who want to see us fall! We don't have to worry about what others say or think about us because we know that God has our backs and that serving Him is never for nothing.
He will never fail us, and He'll make sure that justice prevails. After all, "If God is for us, who can ever be against us?" (Romans 8:31). We can be sure that God's goodness and mercy will pursue us every single day when we allow Him to shepherd us. With God's love and goodness overtaking us, we can dwell in His presence every day until we finally spend eternity with Him.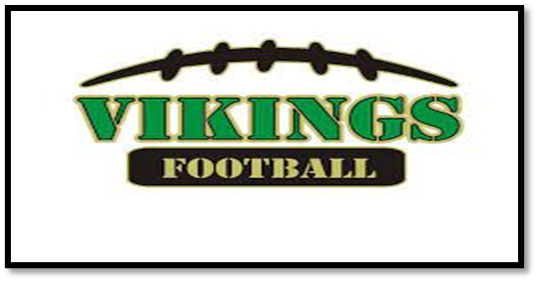 PHS TEAM MEALS—It is hard to believe but Fall is quickly approaching and "Fall = Football." Starting Thursday, August 18th through Thursday, October 13th, we will be preparing and serving dinner for the Parker High School Football players, cheerleaders and coaches every Thursday evening from 4:00pm – 7:00pm. We are thrilled again to be able to be share with our neighbors and community. If anyone would like to help monetarily or by donating any of the following items below, it would be greatly appreciated. (Sam Club Members: Sam's has some of the best pricing on these items). We are also looking for volunteers to help prepare and serve the meals. The sign-up board is located in the Fellowship Hall. If you have any questions, please contact Molly 419-438-1870.
Ragu Traditional Spaghetti Sauce – 45 oz jars
Spaghetti Noodles – 1 lb. packages
Frozen Meatballs – 1 lb. bags
Texas Toast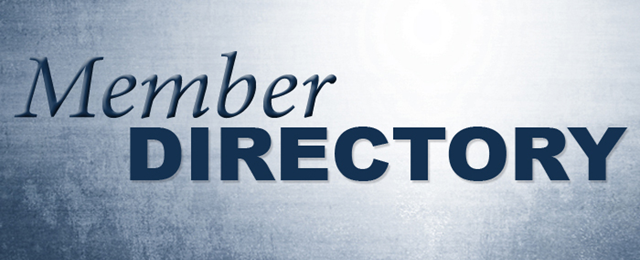 NEW MEMBER DIRECTORIES are available for pick up at the Mark Door Information Table, along with an updated Council, Elder, and Staff Contact Sheets.  If you would like a copy mailed to you, please let the church office know by calling 608-754-4145.

SCRIP GIFT CARDS—Don't forget to purchase your SCRIP Gift Cards. They are available for purchase before and after our 9:00 am Sunday Worship Service or by contacting the church office. Here is a list of cards we have available for immediate purchase:
Applebee's $25 Bath & Body Works $10 Burger King $10
Culvers $20 Discover $50 Dunkin Donuts $10
Kohls $25 Festival Foods $50 Pizza Hut $10
Starbucks $10 Kwik Trip $25-$50-$100 Panera Bread $10-$25
Subway $10 Taco Bell $10 Target $10-$25
Starbucks $10         Texas Roadhouse $25            Walmart $25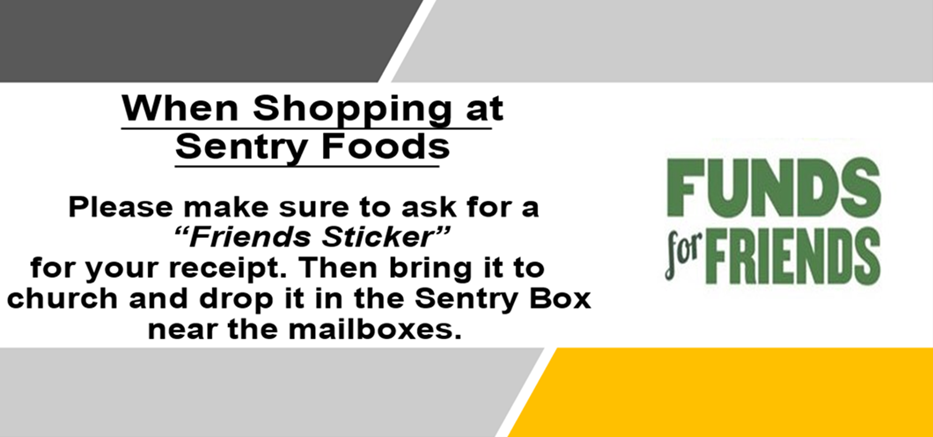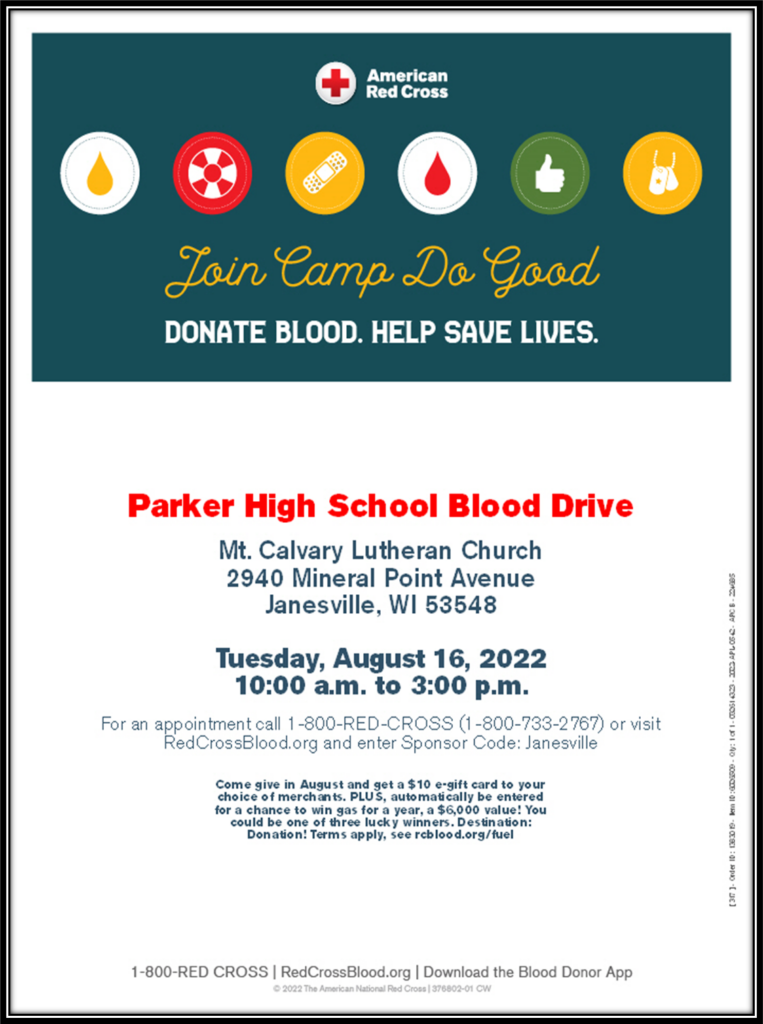 SIMPLY GIVING ELECTRONIC FUNDS TRANSFER—provides a convenient way to make financial contributions to our church on a weekly, monthly, or yearly basis.  You can sign up to have your offering to our Lord drawn automatically from an account you designate.  It is easy, convenient, and a consistent way to give.  If you are interested, please sign up at https://mountcalvaryjanesville.org/electronic-giving/ or contact Dawn Enerson at 608-754-4145 for additional information and/or help.

Serving Us Next Week – 7/31 & 8/1
Pastor…….…………………………..…………………Rev. David Bergelin
DCE…………………………………….……………………Molly Bergelin
Elder of the Month…………………..………………………Nathan Thurner
Usher-Team #2………….……..K/Holmes, F/Strickert, D/Wittig, R/Seeman
Organist……………….……….….….…………………………Paul Norland
Altar Guild of the Month.……..……………………..……..….Wanda Geske
Technology Sunday 9:00 am………………………..Mike and Wanda Geske
Technology Monday 6:30 pm………….…..………Tim and Tammy Brown
Service Assistants Monday 6:30 pm………………..Dean and Sue Buchholz
Serving Us Next Week – 8/7 & 8/8
Pastor…….…………………………..…………………Rev. David Bergelin
DCE…………………………………….……………………Molly Bergelin
Elder of the Month………………………………………………Jim Enerson
Usher-Team #1……………..B/Helmeid, G/Thurner, N/Thurner, W/Thurner
Organist……………….……….….….…………………………Paul Norland
Altar Guild of the Month.……..……………………..……..….Wanda Geske
Technology Sunday 9:00 am……………..…………..Tim and Starla Bremel
Technology Monday 6:30 pm………….…..….……Mike and Wanda Geske
Service Assistants Monday 6:30 pm………………..Dean and Sue Buchholz
"Thank You to all who Serve"!

Today, July 31
9:00 am…..…………….…………………Worship Service with Holy Communion
10:30 am……………………………….….……..……………Summer Bible Study
Birthdays…………………………………………..…….…………Wendy Morgan
Baptismal Birthdays……………………………………………….…Julie Treinen
Monday, August 1
9:00 am – 12:00 pm…………..…….……………………….Vacation Bible School
6:30 pm……………………..…….………Worship Service with Holy Communion
Birthdays……………………………………………….…………Anne Lemirande
Baptismal Birthdays…Joyce Archer, Sue Buchholz, Carter Ritter, Holland Dare
Anniversaries……………………………….……….…….Stu and Julie Charland
Tuesday, August 2
9:00 am – 12:00 pm……………………..…………….…….Vacation Bible School
Anniversaries……………………………….……..……..Rich and Sandy Krueger
Wednesday, August 3
9:00 am – 12:00 pm…………………………………………Vacation Bible School
Birthdays…………………………………………………..………….…Jim Heine
Thursday, August 4
9:00 am – 12:00 pm……………..…………………………..Vacation Bible School
Baptismal Birthdays…………………………………………………..Susan Beran
Anniversaries……….…….Roland and Shirley Swaim, Patrick and Holly Haines
Friday, August 5 – Office Closed
9:00 am – 12:00 pm…………..……….…….………………Vacation Bible School
Birthdays……………………………………..……………..………Jaymie Prindle
Baptismal Birthdays………………………….……….……………Jaymie Prindle
Saturday, August 6 – Office Closed
Birthdays…………………………….………….Dawn Enerson, Gregory Morgan
Anniversaries……………………………………………Tom and Corrina Dorcey
Sunday, August 7
9:00 am…………………………..………Worship Service with Holy Communion
10:00 am…………………..………..…..………..…………….Summer Bible Study